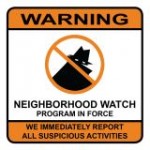 Community members, aldermen and Galesburg School District officials showed up last night for the second town hall meeting hosted by the local Peacekeepers group.
Last night's meeting was centered around the idea of creating Neighborhood Watch programs.
Currently there are 144 neighborhoods in Galesburg that have a Neighborhood Watch program registered with Galesburg police; however, Galesburg Police say very few of those Community Watch groups are active.
Resident Steve Cervantez said he's one of the lucky ones who lives in an area where his neighbors look out for each other.  But he says the bottom line is, he's a Galesburg resident and he wants to see widespread change in his community.
"I want my children to be able to walk down the street, not having to worry about someone rolling up on them," Cervantez said.  "I think that, as a community, we need to step up and literally take back our streets.  If we don't do anything, we're equally as culpable."
Those in attendance seemed ready to start taking action either with creating a neighborhood watch or finding grants to help the City develop places for youth the hangout as an alternative to the streets.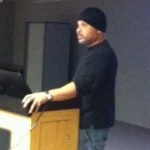 If you're interested in creating a neighborhood watch or want more information, you can contact Galesburg Police.

Tags: