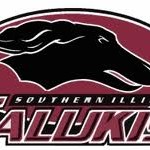 CARBONDALE, Ill. (AP) — Anthony Beane scored 27 points as Southern Illinois beat Bradley 75-64 on Tuesday night to end a three-game skid to the Braves.
Southern Illinois trailed by two points at halftime, but opened up the second half by outscoring Bradley 18-8. Bradley went scoreless for over four minutes, but Bell's 3-pointer pulled the Braves within 51-46 with 9 minutes left.
The Salukis were eight of their first 16 attempts from the line until Bola Olaniyan made two — after missing his first four — for a 57-48 lead. Southern Illinois went to the line 14 more times and made 10 of them.
Beane made 9 of 12 from the line for Southern Illinois (11-17, 7-8 Missouri Valley Conference). Desmar Jackson had 15 points and Olaniyan added 10 and 12 rebounds for the
Salukis.

Bradley (11-17, 6-9) was led by Walt Lemon, Jr. with 17 points and Omari Grier added 14.

Tags: