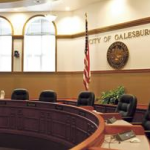 The Galesburg City Council will be considering a proposal to suspend its landscaping ordinance.
The appearance of the suspension comes after 6th Ward Alderman Wayne Allen made the request.
Allen said at the time that a business was interested in coming to Galesburg prior to suggesting the moratorium.
That business was later revealed to be a Casey's General Store which will be located at the corner of East Carl Sandburg Drive and Seminary Street.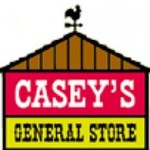 Included in the resolution under City Council consideration, an indeterminate number of days would need to be decided for the suspension to take effect.

The City of Galesburg specifies in the Landscape portion of the ordinance the types of plants required for development, how deeply they should be planted, as well as their spacing.

Allen says that the City needs to make businesses feel needed in the community, but Community Development Director Roy Parkin says they have fielded very few complaints about the landscape ordinance.

Tonight's meeting begins at 6:30 at Galesburg City Hall.

On a related note, the city's Planning and Zoning Commission is holding a meeting to take public comments on the landscaping ordinance tomorrow night at Galesburg City Hall.

Tags: