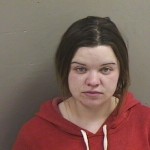 A Galesburg woman is in custody, and a Galesburg man is wanted, after police allegedly discovered a methamphetamine lab in a home over the weekend.
20-year-old Nicole Mabry was in Knox County Circuit Court yesterday, after being arrested Saturday on charges including two Class-X felonies of Aggravated Participation in Methamphetamine Manufacturing, and Class-Two felony counts of Unlawful use of Property, Meth-Related Child Endangerment, and Possession of Meth-Manufacturing Materials.
Prosecutors say police were called to a home in the nine-hundred block of North Broad Street Saturday night, initially for a domestic-related complaint, but police discovered waste from the manufacture of methamphetamine, along with ingredients used in meth-manufacturing.
They say Mabry — who is pregnant — allegedly helped make the meth and had recently used some, and also allowed a one-and-a-half year-old to be in the home while it was being made.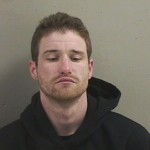 Prosecutors say a second person inside the home — 20-year-old John Gerstel — wasn't home at the time. Police arrested his sister — 25-year-old Heather Kimler — on a charge of Obstructing Justice, because the Knox County State's attorney says, when police went to her home to see if Gerstel was there, she lied and said he wasn't.
Kimler is being held in jail on $20,000 bond, while Mabry's bond is at $50,000.
Mabry will be back in court Wednesday, while Kimler has another court date on Monday.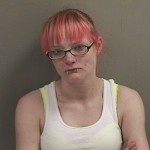 Tags: