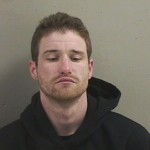 A Galesburg man has been arrested in connection with the discovery of a methamphetamine lab in a home almost two weeks ago.
Galesburg Police say they arrested 30-year-old John Gerstel Monday. He's been wanted for over a week on charges including Aggravated Participation in Meth Production, and Meth-Related Child Endangerment.
Police were first called to a home Gerstel and 20-year-old Nicole Mabry were in almost two weeks ago, initially on a domestic disturbance call. Officers got consent to search the home, and say they found items used in methamphetamine-making, along with some waste also related to meth-making.
Mabry was arrested on site. Gerstel, who allegedly fled, is believed to have gone to another home, but fled when officers arrived as well. The home's main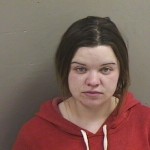 occupant was arrested for obstruction of justice.

Gerstel is being held in the Knox County Jail on $150,000 bond, and is scheduled to have a first appearance with a public defender Friday morning.

Mabry remains jailed on similar charges. She allegedly told police she had used meth within the week leading up to her arrest, and is also pregnant. A one-and-a-half year old child was allegedly in the home at the time as well.  She made a first appearance with her public defender earlier this week.

Tags: