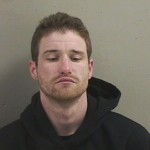 A Galesburg man arrested earlier this week for allegedly making methamphetamine in a local home has made another appearance in court.

30-year-old John Gerstel made a first appearance in Knox County Circuit Court with a public defender on charges including Participation in Methamphetamine Manufacturing, Meth-Related Child Endangerment, and Posssession of Meth-Manufacturing Chemicals in one case, and more Meth Participation charges in another case.
Gerstel was arrested on Monday, more than a week after he was listed as wanted in one of the cases. Police were called to a home in the nine-hundred block of North Broad Street March 22nd for a domestic disturbance, and noticed a chemical smell. A search of the home allegedly turned up a methamphetamine lab, and a one-year-old child who was living inside.
20-year-old Nicole Mabry was arrested that night and faces similar charges.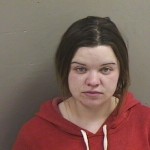 Gerstel will be back in court for a preliminary hearing April 21st. Mabry, meanwhile, has a preliminary hearing April 15th.

A third person faces Obstructing Justice charges for allegedly lying to authorities about Gerstel's whereabouts.

Tags: