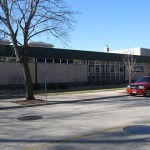 During Monday night's City Council Meeting Galesburg Aldermen will decide if they'd like to see a library referendum on the November ballot.
Galesburg Public Library Trustee, Guy Cahill says the City wants to put a question on the ballot that simply asks, should there be a new library?
Cahill says the City asked the library board if they wanted to take a position on the question and if it should be put forward.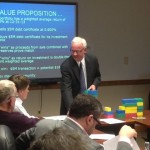 Cahill tells WGIL yes they absolutely support asking people if there should be a new library, but they'd like a more detailed question asked.

"If you're going to ask it, at least have it in full disclosure," Cahill said.  "Here's how much they're asking for, here's the tax implication for a homeowner, here's what it means to you."

Cahill says Monday's decision will in no way change the boards efforts to build the new library.

He says they'll still moved forward with securing the state matching funds, by selling debt certificates.

Tags: