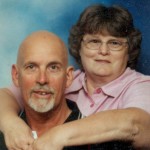 Gary W. Conner, Sr., age 66 of Galesburg, Illinois died on Friday, June 6, 2014 in Knoxville, Illinois.

He was born on February 5, 1948 in Kewanee, Illinois the son of Theodore "Ted" and Patricia Wall Conner. He attended and graduated from Geneseo High School. He married Sharon K. Workheiser on September 30, 1967 in Kewanee, Illinois. She survives of Galesburg, Illinois.
Surviving are his Children: Richard (Laura) Conner of Galesburg, Illinois, Susan (Dave) Williams of Dahinda, Illinois, and Gary (Becky) Conner, Jr. of Knoxville, Illinois; six grandchildren: Ashley Lasley, Richard Conner, Jr., Bailey Conner, Amber Williams, Joshua Conner, and Lindsey Williams; his parents, Ted and Patricia Conner of Lakeland, Florida; three sisters, Brenda Peterson of Lakeland, Florida, Cheryl (Mark) Snell of Lakeland, Florida, Nina (Jeff) Hites, of Lakeland, Florida; special aunt: Marian Rodgers of Galesburg, Illinois; good friends: Randy Devlin and Donnie Peister; and many friends and golf buddies. He was preceded in death by his sister, Marcia.
He worked for the BNSF Railroad in Galesburg, Illinois as a carman and retired after 37 years. He was a member of the Prairie Hub Club. He enjoyed golfing and fishing. He also worked at Laurel Green Golf Course. He was very active with his grandkids.
Visitation will be held from 4:00 PM. to 7:00 P.M. on Tuesday, June 10, 2014 at the Hurd-Hendricks Funeral Homes in Knoxville, Illinois. Cremation Rites will be accorded following the visitation services. Memorials may be made to the Family. On-line Condolences and sympathy cards may be sent through www.hurd-hendricksfuneralhomes.com