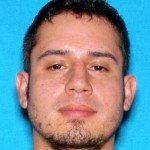 Police in Farmington have officially identified the body found in the debris from a fire that heavily damaged the former Farmington High School building a month ago.
Farmington Police Chief Carl Powell says in a press release that the body found May 29th is that of Emmanuel Cervantes of West LaFayette, Indiana.
Powell says police and fire were called to what is now the "Old School Center" after the owners noticed a suspicious odor coming from the third floor, where the large fire had started two weeks earlier.  That's when Cervantes' body was found.
Powell says preliminary autopsy results indicate that Cervantes died from smoke and soot inhalation, and that there was no evidence found suggesting something like a gunshot or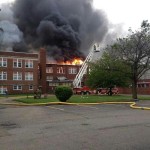 stab wound.

Powell says they don't know how Cervantes ended up there, other than that the man was last seen in the area May 14th, walking away from the Three Sisters Park in Chillicothe.  Anyone who might have had contact with Cervantes, or who might have other information to provide, is being asked to call the Fulton County Crime Stoppers Hotline at (309) 547-3939, or the Illinois Fire Marshall's Hotline at 1-800-252-2947.

A cause of the fire itself still hasn't been determined.

Tags: