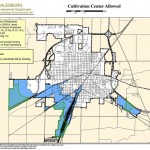 Galesburg may soon allow for the cultivation and dispensing of medical cannabis.

The recommendation comes from the City's Planning and Zoning Commission which considered amending the development ordinance to better fit state requirements.
Under the "Compassionate Use of Medical Cannabis Pilot Program Act," marijuana can be legally grown and sold in the state, albeit with strict medical guidelines.
Galesburg Community Development Director Roy Parkin says the City of Galesburg has been following the state's actions very closely on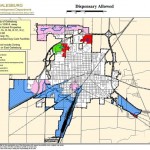 the matter.

"In looking at it, we just wanted to be a step ahead and make that sure we're in compliance with the rules, if somebody comes to us and asks us 'where can I put these?' we want to be able to tell them specifically what's going on," says Parkin.

The law will allow for 22 cultivation centers in the state and will be managed alongside Illinois State Police districts. However, up to 60 dispensing organizations will be made legal through the state for relatively easy access to medicine.

Members of the Planning and Zoning Commission had plenty of questions regarding potential cultivation and dispensing sites in Galesburg. Parkin says the state requirements, including licensing, have restricted exactly where the businesses can even operate.

"If somebody is interested in applying for one of those, they need to do their own due diligence to make sure they measure specifically instead of depending upon the maps," says Parkin.

Under the proposed ordinance, legal uses would be established on land zoned M1, M2, and B2. State law also requires that cultivation centers cannot be located within 2,500 feet of schools, day care centers, and residential areas.

Not all of the members were on board with the proposal. Commission member Leigh Nygard says he voted against the item in protest.

"I don't like the encroachment of street drugs to be legalized, even in this way," says Nygaard. "I don't like the heavy hand of the state, they don't have a very good track record of business."

According to the discussion, the City of Galesburg's Economic Development department has been working on the issue as one of several methods for job creation. Some City officials believe that, should a business choose to locate in Galesburg, jobs could be created to serve those affected with medical ailments requiring the treatment method.

No formal applications have been submitted, although general inquiries have been made.

The City of Galesburg may also have the ability to levy taxes on the sale of marijuana, although licenses would be disallowed for its distribution according to the state.

The Planning and Zoning Commission recommended the Development Ordinance amendment by a vote of 5-2.

It now goes to the Galesburg City Council for a first reading on July 7th.

Tags: