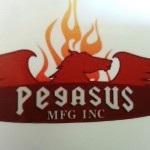 A manufacturer whose director of operations says has grown each of the last seven years it's been in operation, is officially open, and has been formally welcomed to Galesburg.
Pegasus Manufacturing in the city's Enterprise Zone held a ribbon-cutting ceremony yesterday, after being in town for what Ray Whitehead says has been about 100 days. Pegasus has hired 11 people already, and Whitehead says he's looking to hire about 20 more people, mostly skilled metal workers in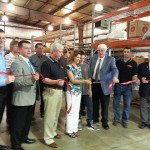 order to make precision parts and assemblies.
Whitehead says he's heard what seems to be a prevailing thought here since moving from California, and he wants to do away with that.
"You hear a lot of this 'I can't wait to leave town.'  I've only been in town a few months and I've heard it," Whitehead said.  "But, I think we can change that together.  We can change this by creating a job opportunity that gives you a good value, a good income, a good future you can feed your families with.  But it's going to take training, and the collective effort of the City and State to do it."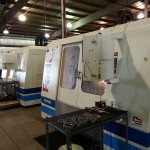 Whitehead says he wants to work with Carl Sandburg College, for instance, to set up a training program for the type of jobs he needs, and he says he's more than willing to open up his business as its own training ground.

Whitehead praised what he said was a "do whatever it takes" attitude by city and state officials to get him to move here.

For more information on Pegasus Manufacturing, CLICK HERE.

Listen to the ribbon-cutting ceremony in its entirety here.

Tags: