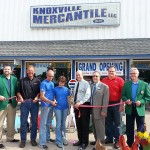 A Knoxville business its owners say was very much needed in the community is already seeing success after officially opening just a few months ago.
The Galesburg-Area Chamber of Commerce yesterday helped cut the ribbon marking the grand opening of the new Knoxville Mercantile store. The business, located in the former Knoxville Hardware building along U.S. 150, has hardware and other items, but also dozens of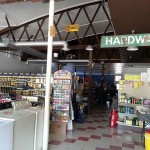 different types of hard candy, soda, ice cream, and other items.
It was the dream of Keith Vaughn and his wife to open the store. Vaughn tells WGIL that dream came from a change the two wanted to make.
"My wife and I were nurses, and we knew the store was kind of dilapidated from a previous owner," Vaughn said.  "It was a hardware store that kind of went south.  We used it on occasion, and we had talked and had dreams of doing something similar to this.  So, we jumped in."
It took the Vaughns roughly ten weeks to renovate the store, using mostly Tax Increment Financing District funds provided by Knoxville.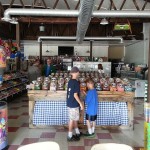 But he says he's more than pleased with the results, and he's pleased with providing Knoxville with a store where residents can get some basic supplies without, Vaughn says, having to drive all the way to a big box retailer in Galesburg.
"That was something that everybody we had talked to in the town had said, 'We need a hardware store,'" Vaughn said.  "But the hardware store here before, the inventory had depleted.  So, people were having to drive a long ways to get a bolt or the basic necessities.  I had used the store, and it was a convenience.  This was, probably the last 40 or 50 years, had been a hardware store of some sort."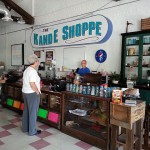 Vaughn says he understands some shopping needing to be done in Galesburg, but he felt not all of it needed to be done there.

Tags: