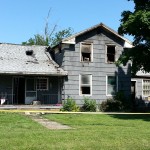 The Galesburg Fire Department arrived on the scene of a structure fire in the 800 block of Kellogg street at 2 am this morning.
Fire officials says a home was on fire and crews were on scene for three hours until they were able to get the fire completely out.
The residents where home at the time of the fire, however, everyone was able to get out of the home safely and no injuries were reported.
According to fire officials an additional 11 fire fighters were called back to the scene to help control and extinguish the fire.
The home which was described as an older model home is being called a total lose.
At this time the cause of the fire is still unknown and fire investigators have been at the scene most of the morning looking into the situation.
Fire officials were unable to provide any details to what might have been a possible cause saying the matter is still under investigation.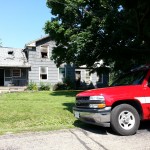 Tags: