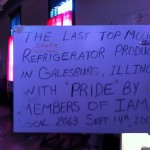 According to Roger Reynolds, it was just a coincidence when the Galesburg Historical Society decided to open its new Maytag exhibit on the same year as the tenth anniversary of Maytag closing.
Reynolds, president of the Galesburg Historical Society, says they really didn't plan for the two events to happen at the same time, but it's a nice occurrence.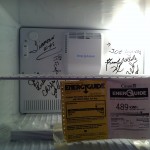 Ten years ago those working at the Maytag facility in Galesburg were let go and the company moved out-of-town; however, Reynolds tells WGIL the Maytag works left a lasting impression.
"When it did close we acquired the three refrigerators that were the last ones that come off the line and all the employees signed them as they were going down the line there. And they say it's a sad event, but it's an event nonetheless and Galesburg has survived it."
Reynolds says t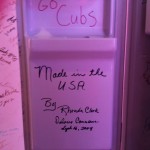 he three refrigerators will be on display at the Historical Society's Museum from here on out.
He says the event might be considered a sad day in Galesburg history, but Galesburg has shown it can move on and bounce back.

Tags: