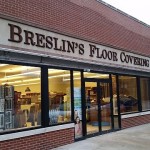 A move forced by a collapsing roof thanks to last year's winter weather is now over.
Breslin's Floor Coverings has moved back to its original home on Seminary Street, after spending a number of months in the former Galesburg Nissan and Ameren building on the Public Square while renovations were given.
Owner Pat Breslin tells the WGIL Evening News it took a lot of work to get back home.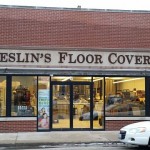 "We had to tear the ceiling out…and redo the trusses," Breslin said.  "There was the architects and the engineers involved, and then the general contractors, and had to re-do the lighting.  So it has been a major deal."

Breslin says the ceiling had dropped as much as 13 inches after last February's snow.

The upgrade has resulted in what Breslin says is a much greener and brighter building than before.

By the way, Breslin's shared some space with the Carl Sandburg statue while at the Ameren building. Pat Breslin says that wasn't a problem at all.

Tags: