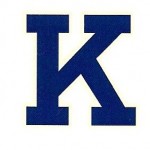 As local elections move closer, candidates are weighing in on major issues–specifically in local school districts.
Knoxville School District 202 will now have seven candidates running for school board seats. It was announced Tuesday that Matt Gibson would withdraw from the race–citing time commitment issues.
Superintendent Steve Wilder discussed a recent "Meet the Candidates" night, where five of the seven candidates attended and discussed key issues currently facing the school district.
Wilder says that one issue discussed by all candidates was the impact of state funding. He tells WGIL, that state aid will play a big factor for the district in the coming year.
"All of the candidates kind of came from the same perspective," says Wilder. "We've worked hard to kind of live within our means–but without help coming down the road, that's something that we're going to need to continue to do. There may be some difficult decisions coming down the road, and there is a lot hinging on next year's budget and with the new Governor in office. A little uncertainty as to how Governor Rauner will draft the budget for next year–that will have a huge impact on our budget."
Wilder says maintaining and updating curriculum and instruction has been another topic of importance. District 202 has four seats available on its board this election cycle.