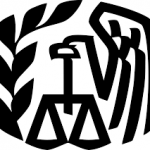 Residents of Illinois are scrambling to finish filing their taxes as the deadline to file ends today.
Numbers for this year's returns have looked "pretty good" so far.
That's according to Internal Revenue Service Spokesperson Mike Devine, who says that four million individual tax returns have been received by the state to this point. Devine says that equals to around 65 percent of the 6.2 million people expected to return in Illinois.
Devine tells the WGIL Evening News that the number one tip for filers this tax season, is to send in your return on time–otherwise file for an extension.
"The key is don't delay," says Devine. "If you know that you're not going to be able to file on time, then by all means request an extension. It's an automatic six-month extension of time to file, and as part of that for you have to estimate what your tax liability is–so that if you do owe more taxes you can send it in at that time. That's going to mean avoiding penalties and interest."
Devine says residents can both file and request an extension online on the IRS website. Individuals who have questions, and want to figure out the best option for payment, are encouraged to contact the IRS. Devine says depending on the financial situation–adjustments can be made.