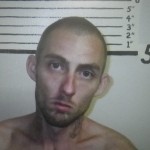 An Oquawka duo was arrested around 7:20 p.m. last night following a traffic stop at 900 East in Henderson County, about a half mile North of US-34.
31-year-old Chad Forrester and 21-year-old Kelsey Gilmour were both charged with Possession of Meth with Intent to Deliver and Possession of Drug Paraphernalia.
Forrester had a warrant out prior to the arrest. The Henderson County Sheriff's Office says his bond has been set at $3,000, while Gilmour's bond is yet to be determined.
Both are currently being held in the Henderson County Jail.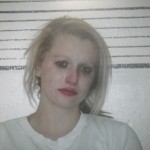 The Henderson County Sheriff's Department was assisted at the scene by Illinois State Police and members of the Central Illinois Task Force.

Tags: