Dr. Ben Carson still sits a-top the pack, following the latest Iowa polling results for GOP candidates. Carson has 28 percent of the support from Iowans surveyed, followed by Donald Trump with 20 percent.
Those results came out today as the result of a poll done locally by Monmouth College and our sister station KBUR in Burlington, Iowa.
The poll is the second of three being done through January. Significance from this poll sees Texas Senator Ted Cruz jump to third place in the race.
In a press release, Monmouth lecturer and KBUR radio host Robin Johnson says, "Ted Cruz is the only candidate who has improved his standing since the (recent GOP) debate." Johnson says, "Republican voters seem to be sorting the race down to five candidates as we move closer to caucus day February 1st."
Coming in fourth and fifth are Marco Rubio with 10 percent and Jeb Bush at nine percent.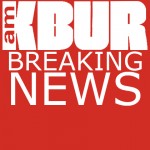 The results show Carson has the outright lead in the state, and is running six points better with women, while Trump runs four points better among men.