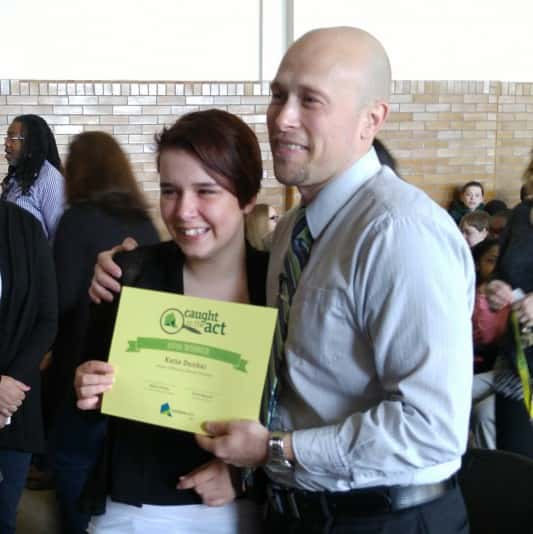 Katie Dunbar has been waiting since last month to learn who would be the recipient of the Random Acts Caught in the Act award. The Lombard middle schooler got her answer this morning at a school assembly.
The Lombard Middle School auditorium burst into applause when Dunbar was named the winner. The 14 year old beat out 67 nominees and three other finalists, including a 15-year-old California student, a California police officer and a surgeon in Ireland.
Dunbar tells WGIL she was caught by total surprise.
"I was so shocked, I didn't even know," she says. "I felt like I had a really small chance and now I'm in tears. I'm so happy."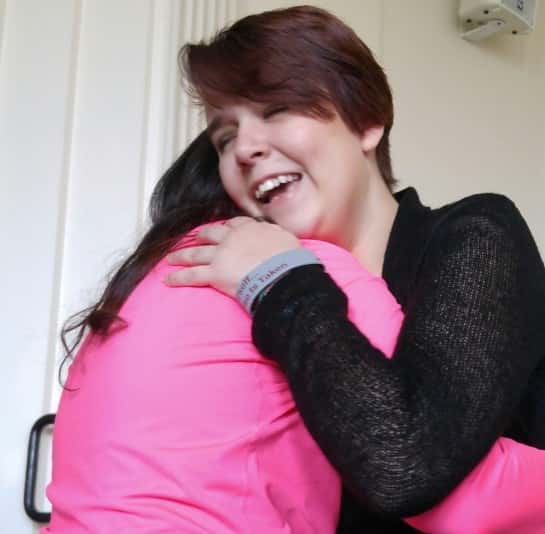 Dunbar was chosen for the international award for starting the anti-bullying Take a Stand Club. Sutton says the club — and Dunbar — make Lombard a better place.

"She got a couple teachers involved, she got a couple kids involved and two years from then, here we are," he says. "It's great. Lombard has such a fun, positive school culture and climate."

In addition to the award and the $2,000 prize that comes with it, Dunbar was presented a Collaboration Award from the Carl Sandburg College Women of Character.

She says she would like to donate a portion of the prize money to cystic fibrosis research.

Tags: