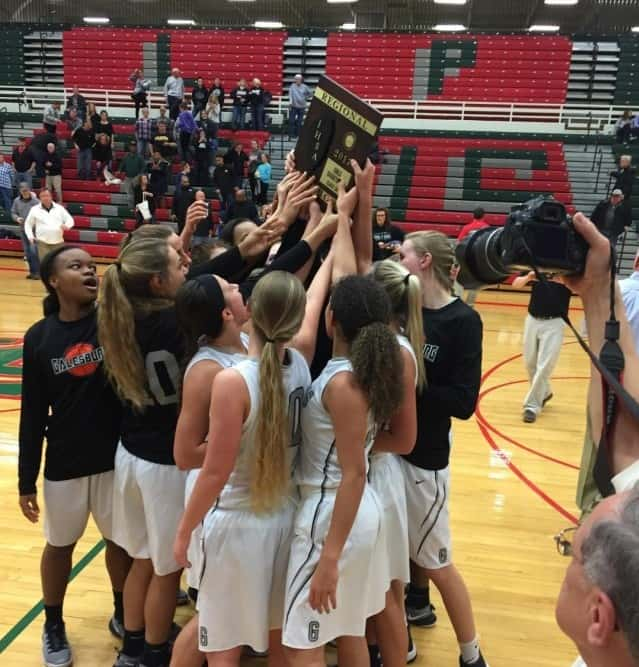 The Galesburg Silver Streaks win the regional championship tonight as they defeated the LaSalle-Peru Cavaliers 60-44.
Streaks had jumped out to a 20-point lead before LP made a bit of a comeback late in the third quarter and early fourth but the Streaks hang on, hitting free-throws down the stretch and came out with the victory.
Kaylah Townsell and Saige Milroy led the way offensively for the Streaks as Kaylah had 25 points, Saige had 19 points and she hit 5 three-pointers, Kaylah had a couple and had 6 2-pointers. Those two along with Ellen Junk who was 6 of 8 from the free throw line, including 5 for 6 in the first quarter and those girls were our tri Dave's Auto Body Crunchtime Players of the Game.
Streaks out-rebounded the much bigger LaSalle team 27 to 26 with only 14 turnovers a piece.
Galesburg is now 26-7 and will be action again on Monday night and will play at 7:00 against the winner of tomorrow's game between the Morton Potters and the Peoria High Lions.
Missed the game? Listen to it in its entirety here!!
Tags: