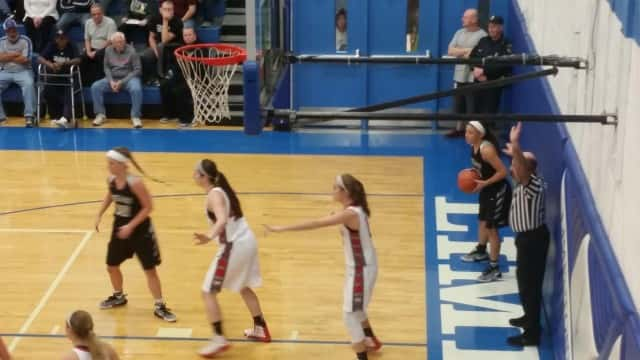 The Galesburg Silver Streak Girls Basketball Team fell the the Morton Potters in the sectional semi Final on Monday night 54 to 24. The Streak ended their season with a 26 and 8 record. The Morton Defense held off the Streaks offense, the Streaks did not score more then 7 point in a quarter and that was in the first quarter. Galesburg shot just 9 of 34 from the field 0 of 15 from three point range and this was the only game this season that they did not score a 3 pointer.
Kaylah Townsell and Kylee Townsell are WGIL's CO-Dave's Autobody Crunchtime Players for the game. They each had 9 points, 4 rebounds for Kaylah and 3 rebounds and 1 block for Kylee.
The Streaks only turned the ball over 7 times and Morton only 6 times. Morton Shot the Ball Very well they were 20 for 34 from the field and 5 for 8 from three point range.
If you missed the game you can listen here!!! 
 

Tags: