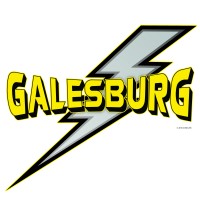 Coming off their first conference win of the season, this week marks a potential turning point for the Galesburg High School football team and its bid to return to the playoffs. 
The Silver Streaks shut down potentially explosive individual players in a 44-12 win over United Township last Friday, but have to face another playmaker tonight in Alleman quarterback Sam Mattecheck.
Streaks coach Tim Dougherty says last year's game against Alleman wasn't even a good indicator for the plays Mattecheck can make, "If you remember our game last year, that sophomore quarterback went out – it was a 14-7 game, I believe – so he's a difference maker in what they do."
Pioneers coach Todd DePoorter says Mattecheck is more than just a signal-caller for the 4-and-2 Pioneers, "Sam does a nice job – his quick feet keeps the ball in play when our protection breaks down. His passing as improved a lot from his sophomore year. But his leadership.. hes just a quality kid – and a three sport athlete."
Dougherty says Alleman runs what has become an almost old-fashioned and traditional offense, but he says – in many ways – that makes defending the triple-option even more difficult.
"As much as you think you're ready – until you get out and defend in… person you never know. That's the hidden element. The quarterback is very talented – very explosive." says coach Dougherty.
Dougherty says one major key to a victory for the Silver Streaks tonight is controlling the ball offensively, "they're very disciplined on defense so we're going to have to manage some drives and really keep the ball away from them – very similar to what we did to a couple teams last year. And if we're unable to do that – we won't get it back."
Alleman suffered its first conference loss last week, falling to Quincy, which is tied with Moline for first place.
Meanwhile, the Silver Streaks need to win at least two of their remaining three games to become playoff eligible and to try to make the postseason in consecutive years for the first time in school history.
Broadcast time for tonight's pre-game show is 7:06 with Brad Bennewitz, Shawn Hickey and Jake Miller.
This is Alleman's Homecoming and the kickoff from Lindberg Stadium at Augustana College is scheduled for a bit later than usual at 7:45.
---
AREA SCHEDULE
Quincy @ Moline
Rock Island @ UTHS
Knoxville @ North Fulton
Lewistown @ Abingdon-Avon
Rushville-Industry @ South Fulton
Farmington @ Elmwood/Brimfield
Bushnell/West Prairie @ Peoria Heights/Quest
Illini West @ Havana
Mid-County @ Princeville
Stark County @ United
West Central @ Mercer County
Annawan-Wethersfield @ Ridgewood
Monmouth-Roseville @ St. Bede
Sherrard @ Erie-Prophetstown
Kewanee @ Princeton
Morrison @ Orion
Rockridge @ Bureau Valley
Metamora @ Dunlap
Quincy Notre Dame @ Macomb

Tags: