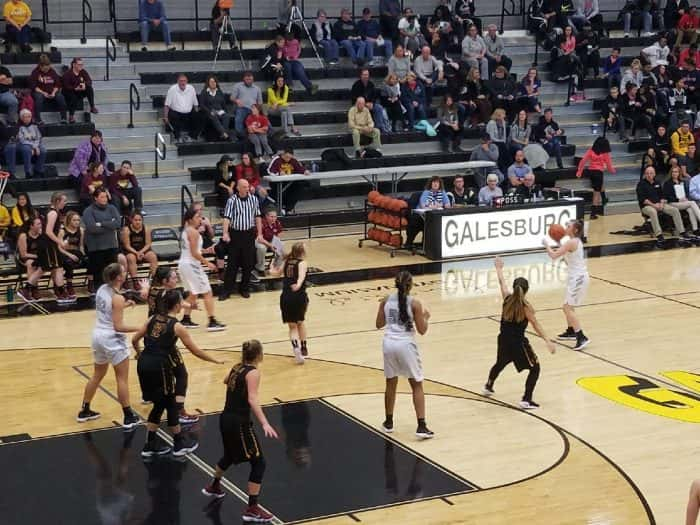 The Galesburg Silver Streaks girls basketball team won their season opener against East Peoria, 71-34.
Overall, the Streaks outscored the Raiders through the first 3 quarters as tonight's score was mostly due to the many turnovers and fouls that East Peoria committed.  Streaks' defense tonight was very good as everyone that came off the bench did their job. Coach Evan Massey says that "Our half-court defense was really good, that we don't necessarily at every position have people that are quick and can match up, but, I thought that the kids on the perimeter understood who they were guarding and how to play them.."
The Dave's Auto-body Crunch-time Player of the Game tonight was Daija Range.
Streaks will next face Metamora Thursday night in the Thanksgiving Tournament.
Tags: