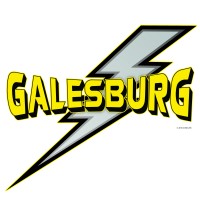 The Galesburg Silver Streaks girls basketball team opens the season tonight in their annual Thanksgiving Tournament. 
The Streaks will take on the East Peoria Raiders.
Galesburg finished with a 26 and 8 record last season but lost four starters to graduation.
Head coach Evan Massey starts his 40th year leading the Streaks program.
Tom Meredith and Erik Gibson will bring you the action with the pregame at 6:40 and a 7:00 tip tonight on WGIL.
---
Last night the 32nd Annual Lady Cranberry Classic tipped off with wins by ROWVA and Mercer County.

The first game of the night saw the Tigers edge the Abingdon-Avon Tornadoes 42-39.

ROWVA was led by Abby Stowe who had 13 points, while A-Town was led by Kayleigh Sebben who had 10.

Game two saw the Golden Eagles crush the West Central Heat 60-27.

___

The Knoxville Blue Bullets started the year right by winning their first game at the Ridgewood Girls Tournament defeating Monmouth-Roseville 47-38.

Lauren Kavanagh and Breena Shreeves each racked up 12 points for the Blue Bullets.

___

Also from the Ridgewood Tournament:
Bushnell-Prairie City defeated Ridgewood 45-33
Orion over Galva 48-42
Riverdale dominated Elmwood 64-49

___

At the Galesburg Tournament:
Springfield rolled East Peoria 65-25

___

At the Fulton County Tournament:
Canton dominated North Fulton 55-25
Lewistown manhandled South Fulton 70-27

___

Elsewhere:
Princeville beat Brimfield 41-32

JR. HIGH BASKETBALL
Lombard's basketball teams faced off with Rock Island Edison last night.

The 7th graders Zephyrs were edged out 39-36.

Joe Moren was dominant in the game with 21 points for Lombard.

The 8th graders fared much better, getting a 47-27 win.

Dre Egipciaco had 15 points while Grant Aten racked up 13.

___

ROWVA's Jr. High basketball team faced off with WIlliamsfield.

The 7th grade Bombers beat the Tigers 38-29.

In the 8th grade game it was the Tigers getting the win 43-32.

Tags: