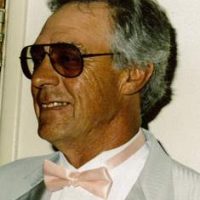 John W. "Jack" Horling, 74, of Galesburg, died at 9:38 a.m. Wednesday, January 10, 2018 at home.He was born June 5, 1943, in Grand Rapids, Michigan, the son of John and Loretta (Cheyne) Horling.
He is survived by his wife of nearly 50 years, Margie Horling; a daughter, Tonya D. (Anthony) Parkin of Sacramento, California; and two grandsons, Christopher and Joshua Skinner. He was preceded in death by his parents and a son, Danny Ranes.
Jack worked as a lineman for the Los Angeles Department of Water and Power for 40 years, retiring February 1, 2005. He was of the Catholic faith.
Jack served in the United States Navy for four years and later served in the United States Army for three years. His dogtags made him a hero.
Cremation will be accorded. Memorial service will be 1:30 p.m. Tuesday, January 16, 2018 at Hinchliff-Pearson-West Galesburg Chapel. Pastor Mary Runge will officiate. There will be no visitation. Private family burial will be in East Linwood Cemetery. Memorial contributions may be made to the family.   Online condolences may be made at www.h-p-w.com.