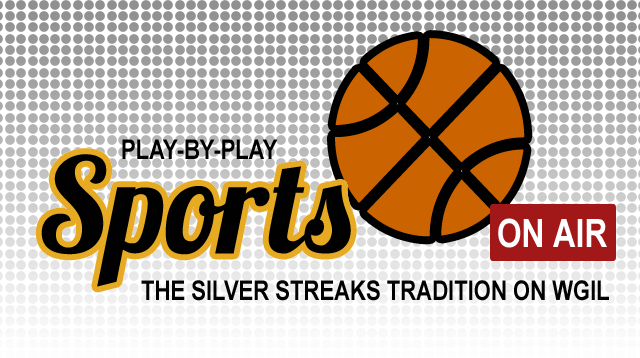 Here's a re-cap of tonight's game from WGIL's Brad Bennewitz:
Galesburg Silver Streaks trailed the entire game against Maine-South into the 4th Quarter before putting together an 11-0 run that got their first lead of the game and held that lead the rest of the way, winning 56-51.
Khalil Hodge was a big part of the comeback with 16 points, 12 of those in the 4th Quarter. Also big in the game was our Dave's Auto Body Crunch-Time Player of the Game Jaylyn McCantz with all 6 of his points in the 4th Quarter with 3-for-3 shooting. Jaylyn also had a big steal, a big rebound and spelled Jacob Carl at a key point in the game. Andrew Anderson had 6 of his 9 rebounds in the 4th finishing with 8.
Silver Streaks only had 28 points going into the 3rd Quarter and finished with 28 points in the 4th Quarter.
Galesburg moves to 14-6 on the season as Maine-South drops to 14-4 as the Streaks, Hawks and Rockford-East are all now tied at 2-1 in the Martin Luther King Tournament.
Silver Streaks will play 2 games on Monday with Peoria at 10:30 and wrap up the King Tourney at 7:00 that night against Dunlap.
Missed the game? Listen to it in its entirety here!
 

Tags: