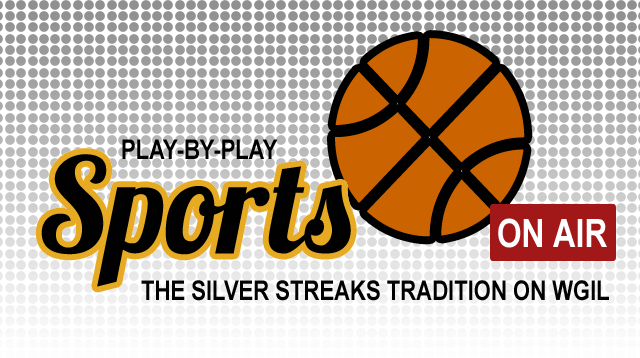 Here's a re-cap of tonight's game from WGIL's Brad Bennewitz:
The Galesburg boys' basketball team fought to the final 2 and a half minutes at Quincy before senior Aaron Shoot took over for the Blue Devils scoring 16 of his 23 points in the 4th Quarter as the Blue Devils held off Galesburg, 51-41 to wrap up the regular season 21-4 as Galesburg however finishes their season 21-10.
Quincy ends the Western Big 6 season with 9 consecutive wins after getting blown out by Moline in the opener with their 3rd straight conference title as Galesburg finishes the conference at 5-5.
Andrew Anderson was the Streaks' leading scorer with 13, Cornell Dotson finished in double-figures with 10. Our Dave's Auto Body Crunch-time Player of the Game tonight, Jaylen McCants, had some big plays in the 4th Quarter, finished with 7 points and 8 rebounds as he helped spark the Streaks' comeback when they got within 1 late in the 4th Quarter.
Galesburg sophomores also lost 53-46 to wrap up their regular season.
Galesburg boys open up 3A Regional play on Tuesday night from Dunlap as Galesburg will play the winner of Monday night's game between Geneseo and IVC. Pre-game coverage of that game will be at 6:36 with a 7:00 scheduled tip.
Missed the game? Listen to it in its entirety here!
 

Tags: