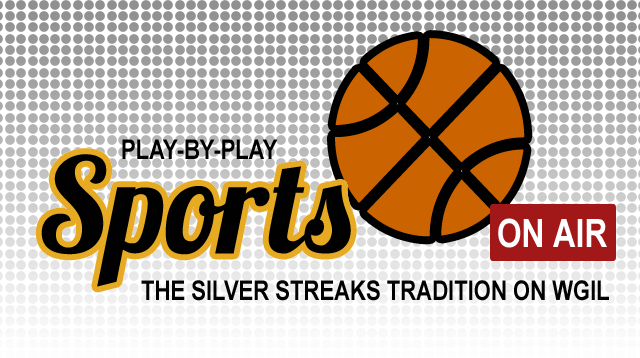 Here's a re-cap of tonight's game from WGIL's Brad Bennewitz:
In the class 3A Regional Championship at Dunlap, the Galesburg boys' basketball team trailed for nearly the whole game before rallying back in the 4th Quarter and taking a 47-46 lead over Sterling with under a minute to go on a Nick Fields steal on a in-bound pass at halfcourt for a lay-up as he was our Dave's Auto Body Crunch-time Player of the Game tonight. His only points of the night came off of that lay-up, but Sterling got the final basket, a jumper by Micah Kendrick off an offensive rebound under the basket to regain the lead at 48-47 and that was the final score.
Silver Streaks still had the ball with just under :20 to go as they called 2 time-outs, setting up a play on an in-bound from halfcourt with under :8 left, but the Streaks ended up turning it over.
The leading scorers for tonight were appropriately enough were the seniors tonight as Khalil Hodge finished with 15, 8 in the 4th Quarter and was 8 of 8 from the free-throw line. Andrew Anderson also finished with 15, as Jaylen McCants led the Streaks in rebounding with 10.
Galesburg ends the season at 22-11.
Justin Endthoff also took part in the 3-point contest tonight and advanced!
Missed the game? Listen to it in its entirety here!
 

Tags: