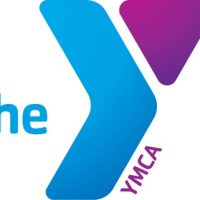 A new amenity coming to Monmouth involves the Warren County YMCA making a big splash. Due to a $3 million gift/grant from the Pattee Foundation, the Warren County Y will break ground this summer on a new outdoor community pool. Currently, the Monmouth City pool is showing signs of age, and isn't the most accessible for young swimmers.
"They (the Pattee Foundation) wanted to bring something good to the community," Executive Director Sam Brooks said. "They approached the Y and we were very humbled that they saw the Y as the organization that could own and operate this. So that's how it all came about – a vision from the foundation, and the Y taking that vision and making it a reality."
The new pool will be located across the street from the YMCA and will be similar in size to the indoor pool: 25 meters, swim lanes, zero-depth entry, diving board, and possibly a platform and slides.
The new pool – which will be open to the community, not just Y members – will be built across the street from the YMCA. Brooks says the Y will be working with the City of Monmouth on installing crosswalks. It will be similar in size to the indoor pool, and Brooks says there are opportunities for contributions. The idea of memorial benches, or having slides or platforms sponsored by local businesses has been mentioned.
The city will also be assisting with funding too: giving the Y $20,000 per year for 10 years to help with the operation and water utility assistance.
Construction is expected to begin mid-summer this year and should open for the swimming season in 2019.