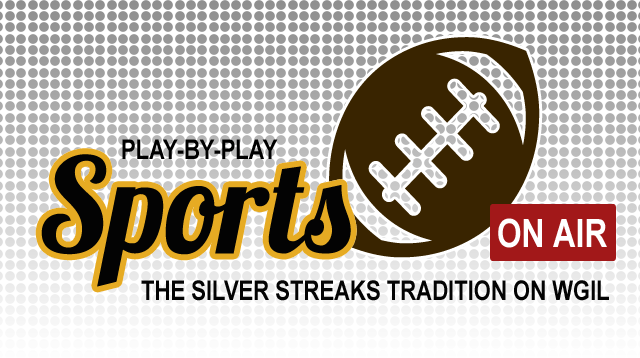 Here is a recap of the game from WGIL's Brad Bennewitz:
The Galesburg High School football team played catch up all night long and never could quite get the breaks to finish off scoring drives the way they needed to, falling to the Alleman Pioneers 28 to 20 on Friday night. Nate Sheets was the offensive star for the Pioneers rushing for 230 yards and three touchdowns against the Silver Streaks.
Galesburg meanwhile forced four Alleman turnovers and just never could quite turn enough of those into touchdowns. Connor Aten threw for 187 yards and a touchdown, including Dewon Pulley's 75 yards receiving and a touchdown. Aten also ran for a touchdown, Kobe Ramirez ran in a touchdown and also had 180 yards rushing.
Nikolas Deligiannis was our Dave's Auto Body Crunch Time Player of the Game recovering three Alleman turnovers. He stripped one ball, recovered a fumble and he also intercepted a ball in the end zone. But, in the end it just wasn't enough as the Silver Streaks drop to 1 and 7 on the season and they finished the Western Big 6 at 1 and 4.
The sophomores lost by an almost identical score of 28 to 21. GHS wraps up the regular season next Friday night when Granite City comes to town. It will be senior night at the final game of the regular season. You can catch pregame coverage starting at 7 pm next Friday on WGIL 93.7 FM and 1400 AM and WGIL.com
Miss the Game?? You can catch it in its entirety right here!!!
You can also find WGIL on TuneIn on the web, Android, or iPhone

Tags: