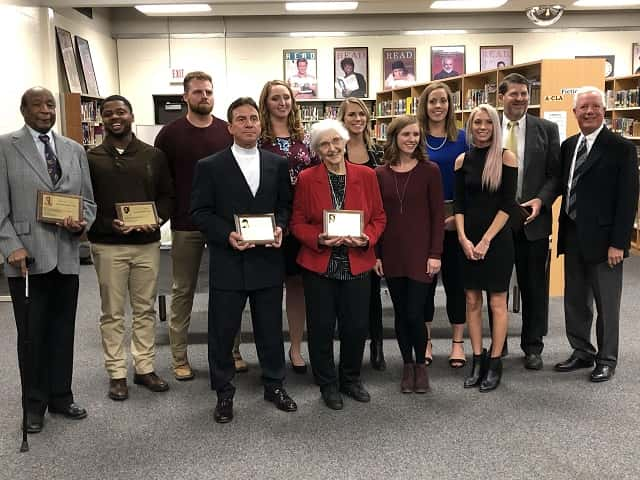 The Galesburg High School Athletic Hall of Fame Class of 2018 induction ceremony was held Saturday, November 24th.  The inductees are:
Beverly Rosine (Class of 1945)
Amy Blucker (Class of 2011)
Jimmie Carr (Class of 1959)
Dan Stoerzbach (Class of 1976)
Kelly Ricketts (Sullivan) (Class of 2008)
Mark Mendez (Class of 1977)
Travon Diggins (Class of 2013)
Chad Johnson (Class of 2012)
2009 Girls Track & Field 4×800 Meter Relay Team (Coaches Jody Chapman, Melissa Patterson, Nicki Phelps; Team members Monica Remmes, Jorden Scott, Hanna Hawkins, Dorothy Mangieri)
Click the play button below to listen to the ceremony in its entirety, or scroll down to watch Facebook Live video of the ceremony.  The ceremony will also be broadcast during "Galesburg Live" on WGIL on Saturday, December 1.
(Audio)
---
(FACEBOOK LIVE VIDEO BELOW.  NOTE:  The black line on the right side of the picture could not be helped, unfortunately.)