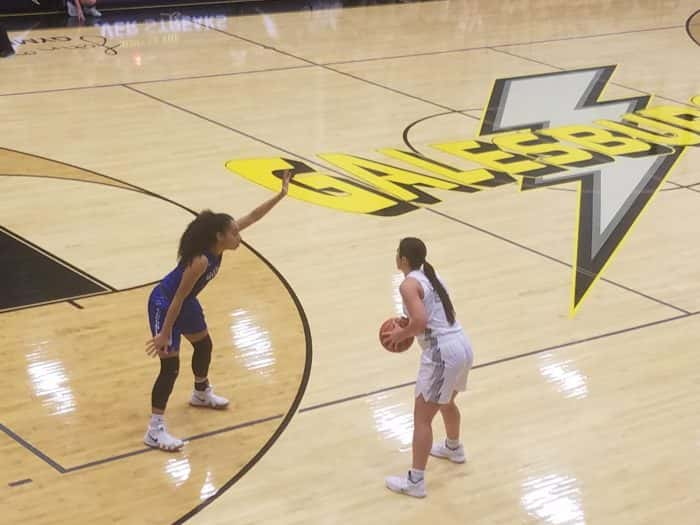 Here is a recap of Thursday night's game from WGIL's Tom Meredith:
The Galesburg Silver Streak Girls own sole possession of second place in the Western Big 6 Conference after a 59 – 41 win over the Quincy Blue Devils on Thursday night.
Galesburg had three players in double figures with Andrea Sampson and Riley Jenkins leading the way with 18 points apiece. Andrea got the Streaks moving early with four 3 pointers in the first half and 14 points in the first half as well. Riley Jenkins was 7 for 9 from the free throw line and 6 for 6 in the forth quarter.
Our Dave's Auto Body Crunch Time Player of the Game, Chloe McCarthy, hit three 3 pointers in a row and a fourth later in the game to make her 4 for 4 from the field and she finished the game with 14 points, 3 rebounds, 1 assist and 1 block.
The Galesburg Girls are now 12 and 7 on the year and 4 and 1 in the Western Big 6. Quincy drops to 15 and 4 overall and 2 and 3 in the conference.
Did you Miss the Game?? Listen to it right here!!!
You can also find WGIL on TuneIn on the web, Android, or iPhone

Tags: