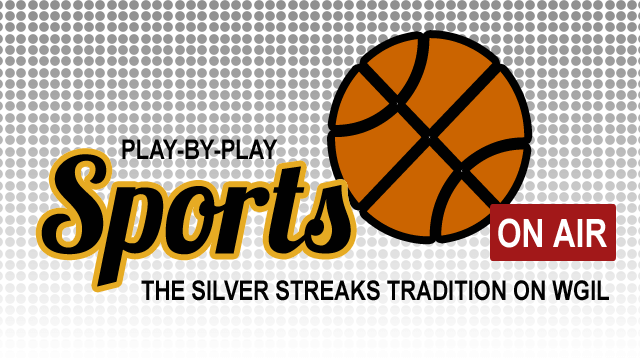 Here is a recap of tonight's game from WGIL's Brad Bennewitz:

"The Moline Maroons got on top of the Galesburg Silver Streaks 9-2 early in the 1st quarter and the Silver Streaks played catch-up and battle-back all night long but couldn't prevail in the end, falling to the Maroons 71-54 as the two teams resumed Western Big 6 Conference play in 2019. Galesburg put together a 12-1 run in the 3rd quarter that cut the deficit to 6 at 47-41, but Moline scored the final 3 points of the quarter and the 1st basket of the 4th quarter, got the lead back up to double digits and the Streaks just couldn't really make a serious run, hanging around down 9 points, for most of the 4th quarter before ending up falling in the end.
"Nick Fields led the streaks in scoring, a career high 18 points for the Streaks senior guard. Keith Cunningham finished with 13, 10 of those in the 3rd quarter. Jaylin McCants had 12, 6 of those in the 4th quarter, which earned McCants our Dave's AutoBody Crunch Time Player of the Game. Those 6 points plus the defensive switch, as he had to guard Deonte Billups for Moline. Billups led the Maroons with 25.
"Moline goes to 16-2 on the season, they're 5-0 in the Western Big 6. Galesburg drops to 10-7, they are 1-3 in conference play. Streaks sophomores also fell 72-66. Galesburg's next game, a home game! First time in a month, they'll take on the Limestone Rockets weather permitting on Saturday night."
Missed the game? Listen to it in its entirety here!: