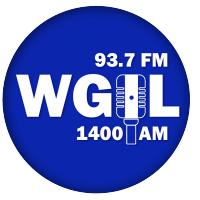 The Knox College Choir will perform its Home Tour Concert Friday, March 22nd in the Kresge Recital Hall on the Knox Campus. The free concert will showcase the program from the choir's 2019 Midwest Tour. The performance, led by Professor of Music Laura Lane is at 7:30 pm March 22nd and is open to the public.
There is also a performance Friday, March 22nd by the Galesburg Community Chorus – a guest concert with North Park University Gospel Choir. Held at First Lutheran Church in Galesburg, the choir will perform contemporary sacred music from the spiritual and gospel genres. The concert is at 7:30 pm and costs $15.
There is also a pair of dinner fundraisers this weekend.
Boy Scout Troop #350 and Monmouth Masonic Lodge #37 is hosting a soup and chili dinner Saturday, March 23rd from 4:00 pm to 7:00 pm. Serving potato soup, chili, ham and beans, cornbread and desserts the cost is $6 for adults and $4 for children 12 and under.
The Maquon Fire Department Chili Supper is also on Saturday, March 23rd from 4:00 pm to 7:00 pm. Serving chili, cornbread, a drink; plus hotdogs and chips, the cost is $6 per person. Proceeds go towards equipment purchases for the department.
The Knox-Galesburg Symphony's Masterworks 3 is Saturday, March 23rd at the Galesburg Orpheum Theatre. Conductor and cellist Brendan Townsend will be featured as the third guest conductor vying for the KGS Maestro position. A native of Cork, Ireland, Townsend was appointed Music Director of the Laredo Philharmonic Orchestra in September 2003. In 2007 Townsend and the Laredo Philharmonic Orchestra were awarded the ASCAP Award for Innovative Programming by the League of American Orchestras.
The concert is entitled "Heroic Beauty." Tickets for the 7:30 pm concert are available at the Orpheum Box Office, or online at www.kgssymphony.org.