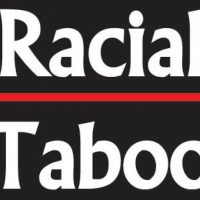 There is an event later this week where attendees will have an opportunity to hold a discussion on race: where we as a society are going and where we've been. The Galesburg Community Relations Commission, the Galesburg NAACP, and the University of Illinois Extension will be presenting the 2015 film "Racial Taboo." A discussion will follow the film that includes such topics as Does race still matter? Why do black and white Americans have difficulty talking about race?
"It can be an uncomfortable position for those who haven't been in those positions to speak out," said Chris King, Chair of the Galesburg Community Relations Commission. "Some people, I know, have voiced to us that they feel uncomfortable having those discussions because they are worried about what other people will think and what people will say. The biggest chunk of the movie is a lot of story-telling. Which I think is very important for us to understand each other. From there, there will be facilitated discussion and questions."
The official synopsis of the film is: An effective way to overcome prejudice is for more back and white people to become friends, but how? We can't even have a meaningful conversation about racial issues. Why? The film and discussion are being held Thursday night from 6:00 pm to 8:00 pm at Lombard Junior High School.