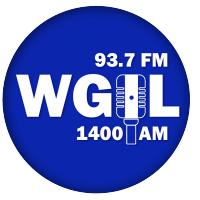 A performance this weekend paying tribute to musicians from the past nearly 80 years is April 19th and 20th. It's Sugar High Theatricals presentation of: "Gone Too Soon: A Tribute to Musicians We Loved and Lost". Music from some of the most beloved performers who died too soon will be featured. The show includes music from over 30 artists like Elvis, The Carpenters, Patsy Cline, TLC, Janis Joplin, Freddie Mercury, and Buddy Holly just to name a few. Director Melanie Delbridge-Heskett said, "This is the most eclectic show we have ever attempted. This show crosses the entire spectrum of music, from country, to rock to pop to a little Broadway and spans a number of generations highlighting music from the 1940s to today." Gone Too Soon will be presented at the Northgate Family Recreation Center Clubroom tonight and tomorrow at 7:30 pm. Seating is limited. Tickets are $15 for adults or $5 for students and children and will be available at the door. For reservations, email sugarhightheatricals@gmail.com or call 532-7840.
Get your kids into the Easter spirit with a series of egg hunts in the area this weekend. Friday, April 19th from 7:30 pm to 8:30 pm is the Glow in the Dark Egg Hunt at Discovery Depot Children's Museum in Galesburg. This egg hunt is for kids ages 6 and up. The cost is $5.50 for members and $6.50 for non-members. If there's a toddler in your family, come back to Discovery Depot April 20th for the Toddler Egg Hunt. Held from 8:30 am to 9:30 am the Toddler Egg Hunt is for kids ages 5 and under. The cost is $4 for members and $6 for non-members.
The 18th Annual Maquon Easter Egg Hunt is April 20th from 10:00 am to 11:00 am. Held at Maquon Park, there will be three different age groups from babies to 5th graders with a lot of eggs, candy and prizes.