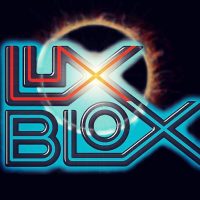 Mike and Heather Accera's company, LUX Blox have taken off since they came out in 2015, being sold in over 1,000 stores and getting used in schools, offices, and clinics.
FedEx announced Monday that LUX Blox has won their Annual Small Business Grant Contest, awarding the business $50,000 in cash and $7,500 in print and business services, along with an audit of their web presence.
LUX Blox are blocks that curve, bend, and move without the limits of stacking; unlocking creativity while users become familiar with the structures of nature.
Mike says the cash infusion from the prize is great, but there are many ways this prize is a major development, not to mention the public relations.
Lux Blox was competing against 13,000 different businesses, and Mike says even the process of applying was good for their business.
"They ask you to really show what your business is about, so we had to present ourselves in a new way," Acerra says.
Before the win was announced, LUX Blox was already raising capital with an eye toward expansion and have been in talks with distribution partners to get into Asian, Eastern Europe, Scandinavia, and Russia.