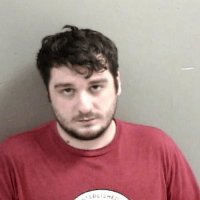 26-year-old Justin Stubbs pleaded not guilty in Knox County Circuit Court Tuesday, to predatory criminal sexual assault of a child charges.
Detective Mark McLaughlin with Galesburg Police testified that he had interviewed Stubbs' son, who is under the age of 13, and alleges Stubbs forced him to perform a sex act 19 times.
Galesburg Police were alerted to the case through the Department of Children and Family Services.
Stubbs, with Public Defender, David Hansen, pleaded not guilty Tuesday and demanded a jury trial.
He admitted in an interview with a detective, to once sleeping in bed with the child, and allowing the child to fondle him, but denies ever forcing a sex act on the child.
Stubbs also corroborated to detectives, the victim's claim that Stubbs would watch pornography in front of him.
Stubbs had visitation rights with his son, although he mostly lived with his mother in Wisconsin.
Stubbs is set to return to court June 3 for a pre-trial conference.