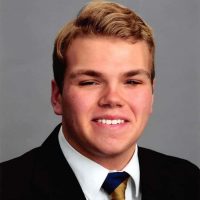 A 20-year-old Western Illinois University student from Warren County died Saturday, after being found unresponsive in his dorm room.
Drew Raymond was flown to OSF St. Francis Medical Center in Peoria Saturday night where he was pronounced dead, just before 12:30 p.m., Sunday.
Raymond was pursuing a bachelor's degree in computer science, was a member of Pi Kappa Phi fraternity and worked for University Technology, according to Western.
Arrangements are pending with McGuire and Davies Funeral Home in Monmouth.