Chris Postin hosted WGIL's Galesburg Live on Saturday, May 11.
In the first hour, Chris talked with people from 156 East Bar & Grill, and Jakoby's on Main: Inba Ayala, General Manager/Partner; Kiley Galloway, House Manager; and Wil Azer, Owner.
---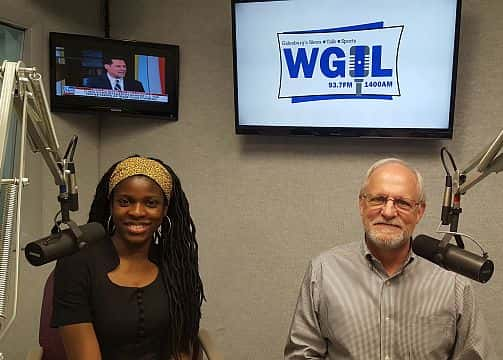 In the second hour, Chris talked with (pictured) representatives of the Small Business Development Center at Western Illinois University: Jim Boyd (right), Executive Director & Senior Business Advisor; and Grace Ibirogba (left) – WIU Graduate Student & Business Consultant.
---
Galesburg Live airs Saturdays 7-9am on WGIL, WGIL.com, and WGIL on the TuneIn Radio app.