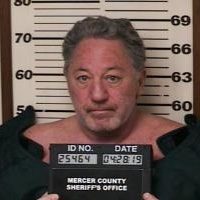 A long-time Aledo social studies teacher appeared in Mercer County Court Monday morning where conditions of his bond were changed to allow supervised contact with his minor child.
Mark Artcher faces two counts of aggravated criminal sexual abuse and one count of predatory criminal sexual assault.
The 60-year-old Artcher posted $10,000 bond on April 30 but was ordered to check in with court services twice a week, to have no contact with minors or going to any schools where minors attend.
Artcher also waived a preliminary hearing and formal arraignment Monday.
The sexual abuse charges allege an "act of sexual conduct" with someone under the age of 13, and the sexual assault charges alleged some form of sexual penetration with a victim under 13.
That's the only known information about the victims.
A pretrial conference was scheduled for June 13 at 9 a.m.