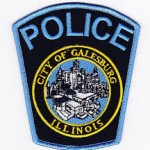 Galesburg City Council is considering whether they should give a pay bump to future police and fire chiefs.
Documents from the council say that the current salary schedules aren't competitive and they should be increased to help recruit talent in the future.
That future isn't so far away for the police chief, with David Christensen announcing his intentions to retire this year.
The proposal would raise the police chief's salary range up four positions and the fire chief up three positions, with the current chiefs exempt.
It would have the Police Chief's starting wage to be at about $100,000; the same schedule as the City Attorney and Director of Planning and Public Works.
The Fire Chief would move into the range just about the City Engineer and Director of Finance.
Don't think that current chiefs Dave Christensen and Tom Simkins are getting a raw deal. The two have been with the city for over three decades, and as such make pay that's well beyond the furthest step in their salary schedule.
This proposal would guarantee that the next police chief will make about $15,000 more than they would have otherwise and about $13,000 more for the fire chief.