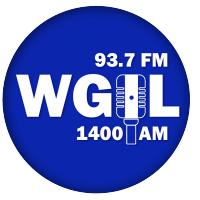 The Galesburg Public Library Spring Book Sale begins Friday, May 17th from 4:00 pm to 7:00 pm. Admission is $5 for non-members. The sale continues Saturday, May 18th from 9:00 am to 4:00 pm and Monday, May 20th from 9:00 am to 1:00 pm with free admission.
The Galesburg Farmers' Market returns Saturday, May 18th from 8:00 am to 12:00 pm. Vendors selling fresh vegetables, fruits, cookies, breads, pies, jams and more will be set up on Seminary Street in downtown Galesburg.
There is also a trivia night Saturday, May 18th to benefit Prairie Players Civic Theatre in Galesburg. It's 80's Edition Trivia beginning at 7:00 pm at the Prairie Players Theatre. The cost is $10 per person for a 10-person team. Come in your best 80s attire, and try the team table decorating contest. Prizes will be award to the best costume, best table décor, and trivia winners. Call 309-343-7728 to register.
Grab your rod, your reel, your young-one and head to Lincoln Park for the Galesburg Youth Fishing Derby on Sunday, May 19th. The free event is hosted by the Galesburg Parks and Recreation Department. A representative from the Illinois Department of Natural Resources will be on hand discussing local wildlife and aquatic life. There will be hundreds of prizes given away for the first participants to catch a fish. You can bring your own pole – or borrow one from the committee. The Youth Fishing Derby will be held Sunday, May 19th from 12:00 pm to 6:00 pm.
There's also a series of musical acts this weekend beginning Saturday, May 18th with "Springtime of Love" piano recital at the First Presbyterian Church at 7:00 pm. The recital celebrates Clara Schumann's 200th birthday with performances by Solee Lee-Clark and guest artist Thomas Clack on baritone.
The Knox Chamber Winds and Chamber Brass spring concert is Sunday, May 19th at 2:00 pm. The free concert will be held at the First Lutheran Church in Galesburg.
It's also the Riverbend Bronze Concert at Trinity Lutheran Church on Sunday, May 19th from 4:00 pm to 6:00 pm. The concert is free and open to the public.