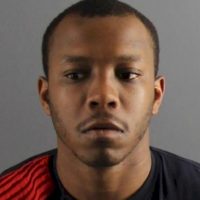 One of three men charged in relation to the nearly 100 guns that were stolen from The Tac Shack and Galesburg Farm King in March, appeared in U.S. District Court Monday.
28-year-old Keith Winters appeared Monday for the first time since an arrest warrant was issued for him last week.
Winters faces the most charges, including counts of conspiracy to steal firearms, burglary of a licensed firearm dealer, possession of stolen firearms, and being a felon in possession of a weapon.
He demanded a preliminary hearing Monday, which is scheduled for June 3.
He was also appointed a public defender, Karl Bryning.
Prosecutors allege that Winters was one of three that threw a brick through the window of each of the two establishments and used a metal pole to clear away glass.
Court documents detail a list of the nearly 100 firearms that were to said have been taken.
Winters was said to have committed the burglary with 19-year-old Miray Smith, still at large, and a third unnamed cooperating defendant.