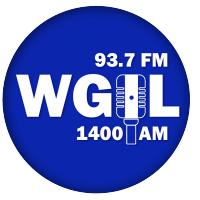 Choral Dynamics of Galesburg's spring show hits the Orpheum Theatre stage this weekend with Sail Away. The show will feature a sea of music that's all about life on the water. You'll hear classic hits like "Beyond the Sea", "Kokomo", "Let the River Run", and "Rock the Boat". Dates are Friday, May 31st and June 1st at 7:30 pm and Sunday, June 2nd at 2:00 pm. For tickets call the Orpheum Theatre Box Office at 342-2299.
Bring a lawn chair and join Prairie Players Civic Theatre on the back patio the last Friday of the month from May through August for Backstage Jazz, a summer concert series. The first concert on May 31st will feature the Derel Monteith Trio. Food will be available from Smokin Willies BBQ – the cost is a $5 cover charge. Friday's Backstage Jazz Series will be held from 6:00 pm to 9:00 pm.
Also starting Friday, May 31st, Sugar High Theatricals brings its production of Shakespeare's most romantic comedy, "Much Ado About Nothing" to the shaded yard of Gary Mustain at 2341 West Fremont Street. The show tells the story of Benedick and Beatrice who are tricked into confessing their love for each other, and Claudio is tricked into rejecting Hero at the altar on the erroneous belief that she has been unfaithful. In the end, Benedick and Beatrice join forces to set things right. Performances are May 31st and June 1st and 2nd at 8:00 pm. Tickets are $15 for adults, $5 for students and are available at 309-532-7840.
Saturday, June 1st is the 2019 Elmwood Strawberry Festival. Things get started bright and early with the pancake breakfast from 6:00 am to 10:00 am. Live music will be featured throughout the day from 9:00 am to 3:30 pm. There will also be a craft show, food tent, and a car show from 8:00 am to noon – plus a bags tournament and train rides. FM 95 will be on location broadcasting from the festival from 9:00 am to 2:00 pm.