41-year-old Jeffery Mason of Monmouth took a plea deal last week in Warren County Court, but he'll be sentenced on residential burglary charges next month.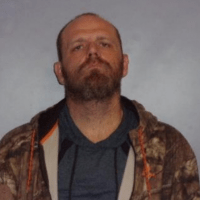 Police say that Mason broke into a Monmouth residence in the middle of the night, April 7, frightening a man and his son but doing no significant damage.
Reports indicate there was evidence Mason was under the influence of drugs at the time.
The residential burglary charges from that incident will stand, but criminal damage to property charges were dropped.
Police reports read that Mason had been evicted from an apartment and left it with damage carpet and drywall.
Judge David Vancil denied Mason's request for a bond reduction leaving it at $20,000.
Mason has previous felony convictions of forgery in 2005 and possession of meth in 2014.