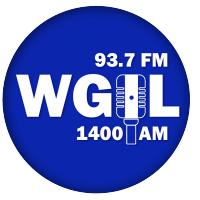 The Annual Antique Tractor Show is June 8th & 9th at United High School. It's the 2nd year the show has been held at the school. Mike Anderson with the Maple City Antique Tractor Club tells WGIL the show will run both days from 8:00 am to 5:00 pm. "We'll have the pedal tractor pull," Anderson said. "We'll have a pedal tractor raffle that (will be) ongoing. Those kids – they can sit in a tractor seat and grandma and grandpa can take their picture. There'll be tractors there in what we call their "working clothes." There'll be tractors there that have been restored and look pristine – better than they looked when they came out of the plant." Old fashioned ice cream will be available and food will be provided by the United High School FFA. Admission will be free. For more information on the club, visit Maple City Antique Tractors website.
The Rebels for Cure Golf Outing to benefit Relay for Life is Saturday, June 8th beginning at 11:00 am at Laurel Greens in Knoxville. Sign up will be from 11:00 am to 12:45 pm with a shotgun start at 1:00 pm. The cost is $200 for a 4-person team which includes 18 holes of golf, cart, and dinner.
If you've ever wanted to participate in a 5K – but aren't totally keen on all the aspects – such as, actually running – there's an event Saturday, June 8th to fill that void and help a good cause. The Loving Bottoms Diaper Bank presents the ".5 K Diaper Dash" that features all the fun without the run. Leann Porter with Loving Bottoms says proceeds from the tongue-in-cheek event will go towards the diaper bank. "We had seen some others (races/events) happening around the country and it seemed like a really fun thing," Porter said. "It's something different that hasn't been done around here. So, just the fun aspects of it – at the halfway point, because we know, when you're running, athletes really need to "carb-up." So we're doing coffee and donuts at the halfway point. So people can really finish the last 546 yards strong." Things get started at Lake Storey Park June 8th at 9:30 am. The cost is $30 for adults and $20 for those under 18. The Loving Bottoms Diaper Bank, in its four years, has provided hundreds of thousands of diapers to needy parents in the area. Roughly 200 babies are provided diapers every month. Last year, the bank served 113,000 diapers – this year, Loving Bottoms has already distributed 60,000 diapers. To register, visit Loving Bottoms Diaper Bank website.