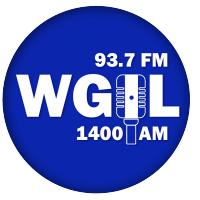 The 28th Annual Canton Cruise-In is Friday, June 14th at 4:00 pm. Downtown Canton will be filled with street rods, motorcycles, with antique, classic, and muscle cars and other collectibles. There will be food and games for kids with free registration.
Get your fill in Oneida on Saturday, June 14th with the Oneida-Wataga Fire Department Pancake Breakfast. Serving pancakes, eggs, sausage and a drink, serving starts at 6:00 am until 10:00 am at the Wataga Fire Station all for a free will donation.
Head to Maquon Saturday, June 14th for the Maquon Fire Department Fireman's Day Cookout. Serving from 11:00 am to 3:00 pm, the meal includes a brat, hotdog or pork chop plus beans, chips, a drink, and dessert for $8.00 held at the Maquon Fire Department and Maquon Park.
The Knox County Garden Walk is Saturday, June 14th beginning at 10:00 am. Master Gardeners will help answer your garden related questions while touring the garden sites. Children may participate in a scavenger hunt and will have the opportunity to find a painted rock to take home. There will also be demonstrations by Master Gardeners on potting and pruning plants, and preparing food from the garden and more. Sites include the Carl Sandburg State Historic Site, Carl Sandburg Community College Garden, Knox County Fairground, and the Knox County Nursing Home.
The Dancers' Studio in Monmouth presents The Swan Princess Saturday, June 14th at the Orpheum Theatre in Galesburg. Inspired by the famous ballet of Swan Lake, The Swan Princess tells the tale of a princess that is enchanted by a sorcerer to take on the form of a swan by day and only returns to human form at night. The show begins at 7:00 pm, visit Galesburg Orpheum website for tickets.
The Levitt Amp Galva Music Series continues Sunday, June 16th with Handmade Moments at 6:00 pm followed by Tameca Jones at 7:00 pm at Galva's Wiley Park.