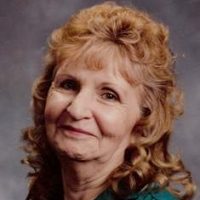 Blanche Lee Taylor, 96, of Galesburg, died at 5:50 a.m. Tuesday, June 18, 2019, in Marigold Health Care Center.
She was born April 3, 1923, in Marceline, Missouri, the daughter of Clayborn Lee and Nina (Foster) Williams. She married Jessie C. Taylor on August 16, 1975, in East Galesburg. He preceded her in death on November 14, 1992. She is survived by two daughters, Alberta Gerk and Nina Woolridge, both of Galesburg; nine grandchildren; and several great-grandchildren. In addition to her husband, she was preceded in death by her parents; a son, Ralph Woolridge; and stillborn daughter, Janie Lee; and five brothers and sisters. Blanche was a seamstress, working at the former Blue Bell and Protexall. She was of the Methodist faith. Blanche enjoyed gardening and going to McDonald's for coffee.
Graveside service will be 2 p.m. Thursday, June 20, 2019, at Oak Lawn Memorial Gardens. Rev. Jim Ecklund will officiate. There will be no visitation. Memorial contributions may be made to St. Jude Children's Hospital. Hinchliff-Pearson-West Funeral Directors and Cremation Services Galesburg Chapel is handling arrangements for the family. Online condolences may be made at www.h-p-w.com.